10 Reasons to Have an Outdoor Wedding
By Shay Dulle, Founder of Harpors Vineyard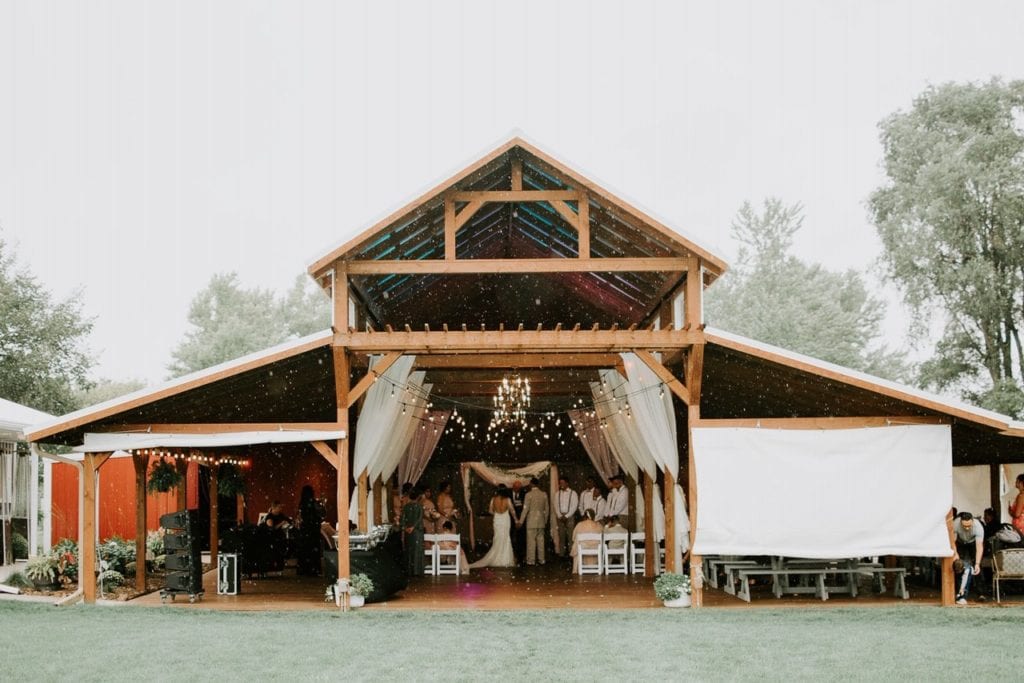 Natural ambiance: I can't tell you how many times I have heard clients mention their appreciation of the beauty of an outdoor setting. The magic of gazing at vineyards while being under a covered deck is simply priceless. An outdoor setting provides the best of both Worlds. You can add as much of your own decorations as you want, while benefiting from the beauty of mother nature too.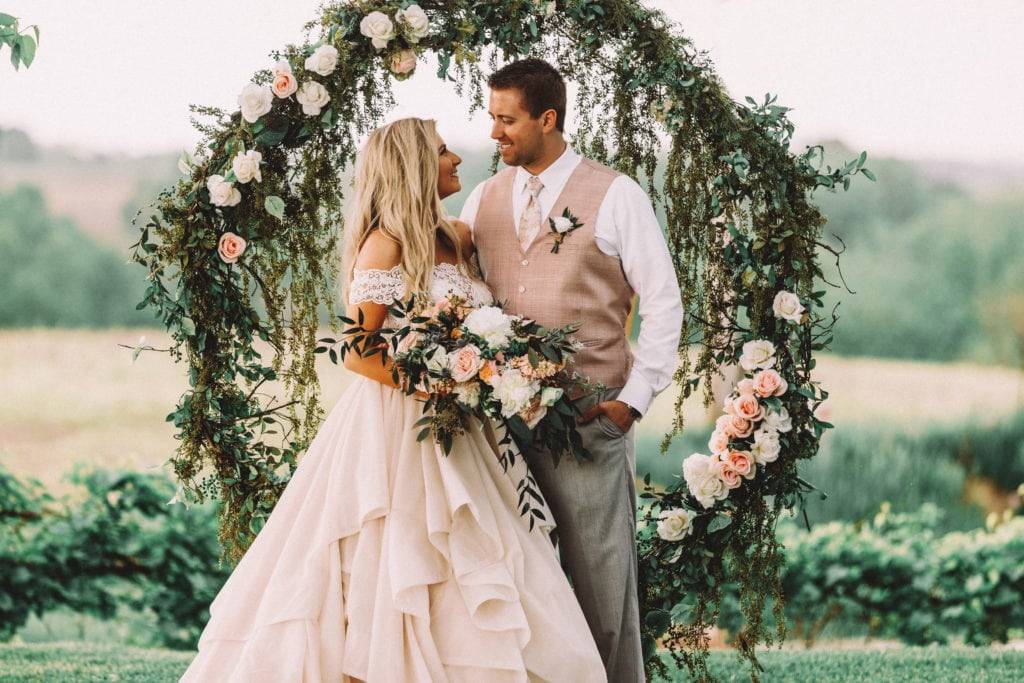 2. Photographers: LOVE natural light. The moment a client tells their photographers they are having a wedding at our venue, they are beyond thrilled. This photographers can utilize our indoor spaces for certain dramatic shots, yet continue getting amazing lighting outside for others. There is nothing worse than spending thousands on a photographer, only to be limited by space and lighting.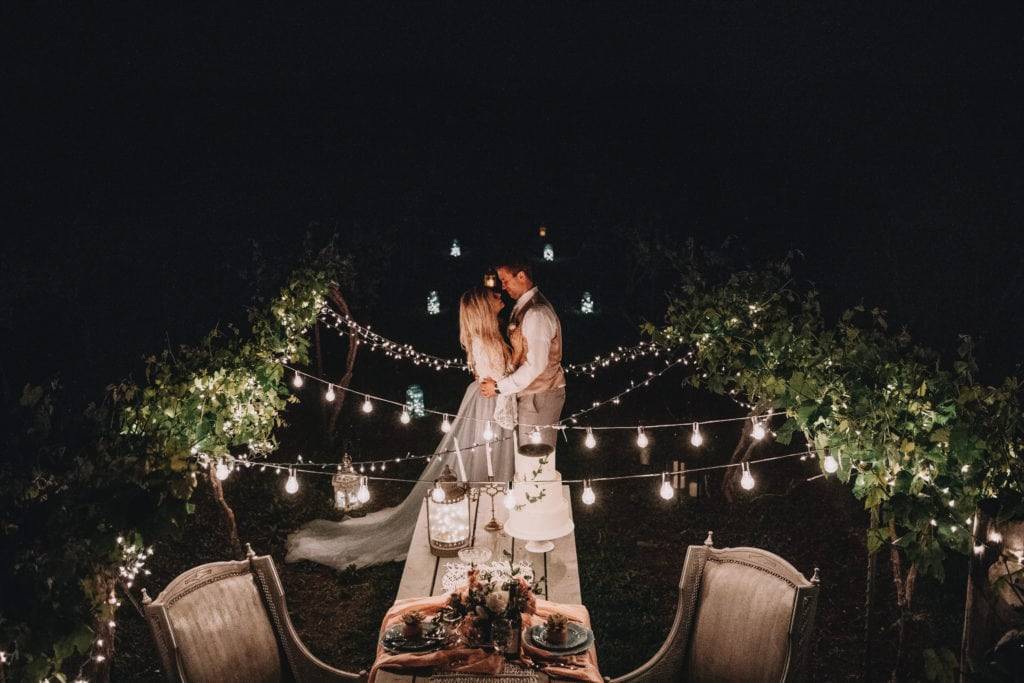 3. Flexibility: the ability to have night time ceremonies, tree ceremonies, or any other picture perfect "scene" is one of the greatest reasons to have an outdoor ceremony. Why settle for ultra-traditional when you have the flexibility to have a completely unique experience for your guests!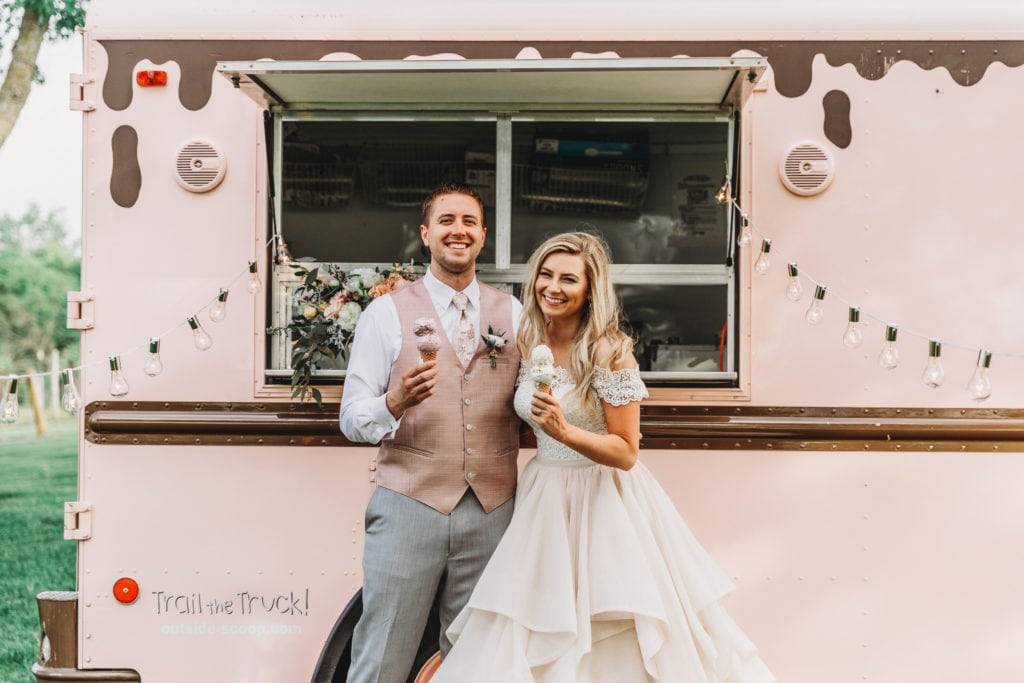 4. Food options: having an outdoor venue means we get to say "yes" a lot more than most venues. Food trucks, outdoor buffets, BBQ- you name it, we've done it! If you really want to WOW your guests, give them something they haven't seen before! Outdoor experiences work incredibly well with caterers of all types.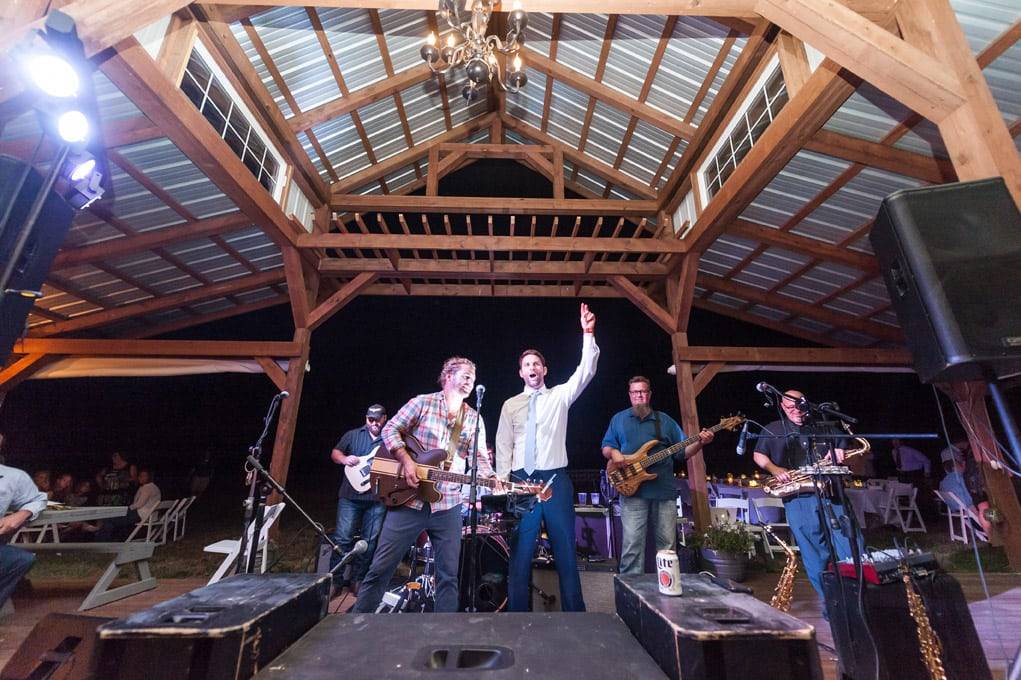 5. Music: sure, you can hire a band for any venue, but you have to admit- there's something about live, outdoor entertainment. Some of the best performances have been under stars while guests dance their hearts out. Whether its a singer, full band or even a DJ, the outdoor experience gets everyone out of their chair!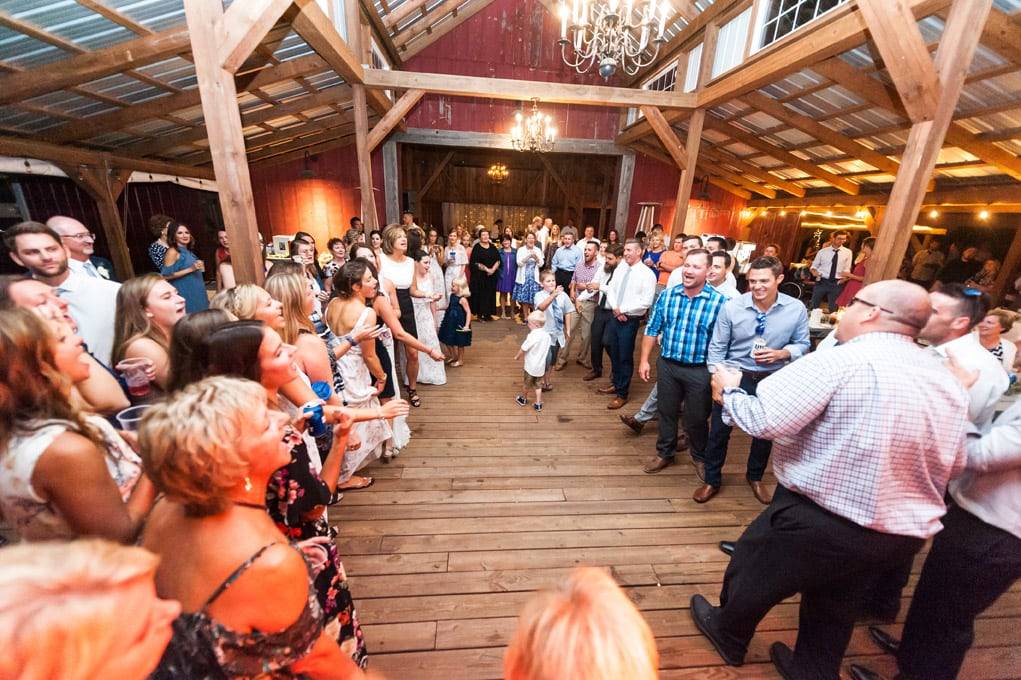 6. Space: some of the top comments we receive from client's guests, are that the space doesn't feel cramped. This is a really big deal. Nobody wants there guests feeling uncomfortable. The right outdoor venue allows space for everyone to interact without feeling smothered by a tight space. If your guests want to roam and takes pictures for a few moments- it's a great break before they get right back on the dance floor!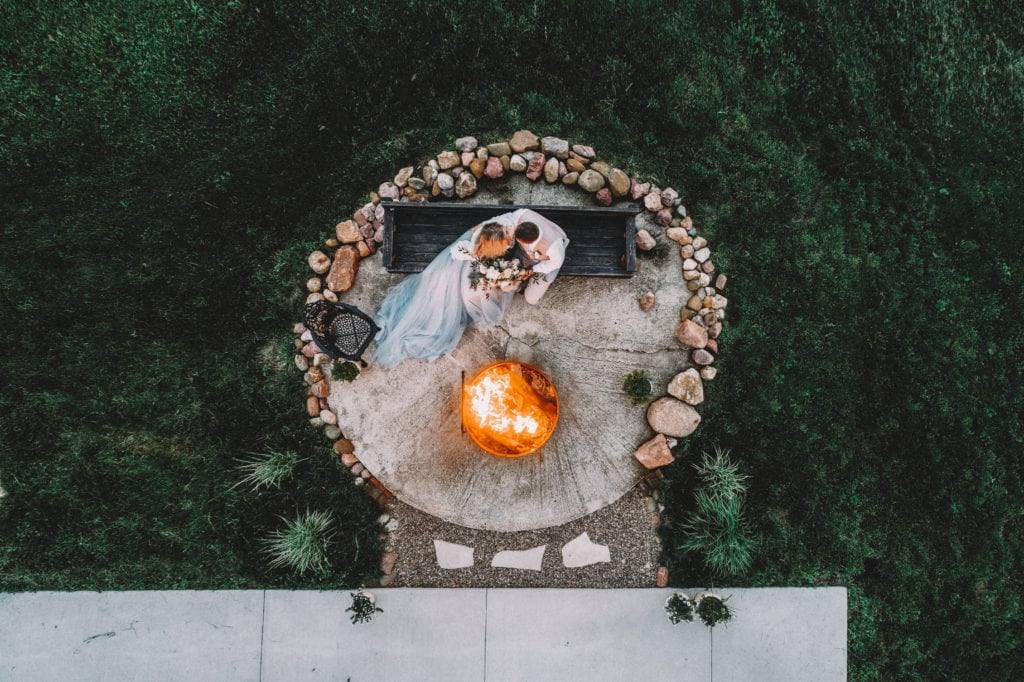 7. The Elements: using water fountains and fire pits are always a guest favorite. There is something magical about sitting around a fire and enjoying each other's company. We always watch as people make their way to roasting marshmallows, laughing uncontrollably- and getting to know each other. Always a winner in the outdoor experience!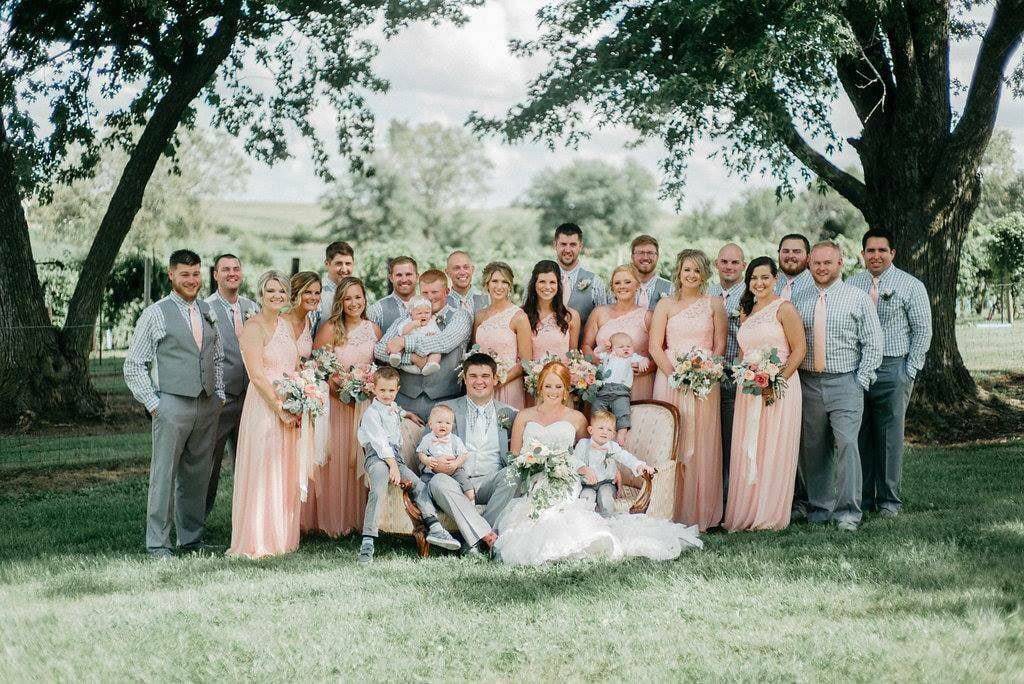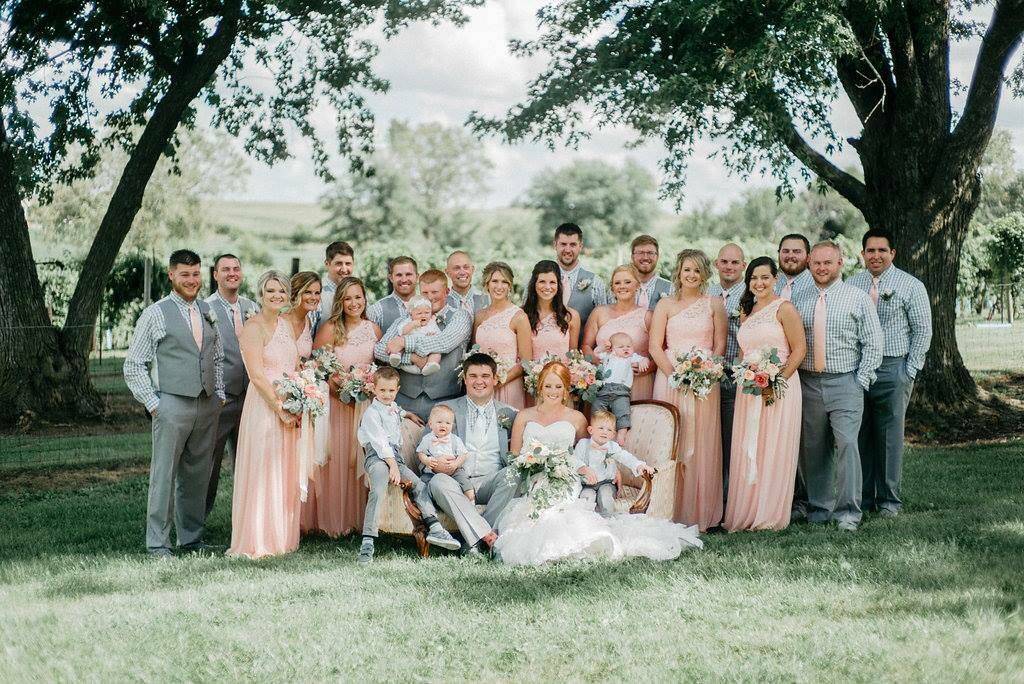 8. Photos: I already mentioned how much photographers love natural light- but you will love your photos too! You simply can't beat outdoor backdrops! Instead of having photos of your friends and family lined up in front of a wall- wouldn't you want a gorgeous shot in front of a vineyard? A water feature? Beautiful landscaping?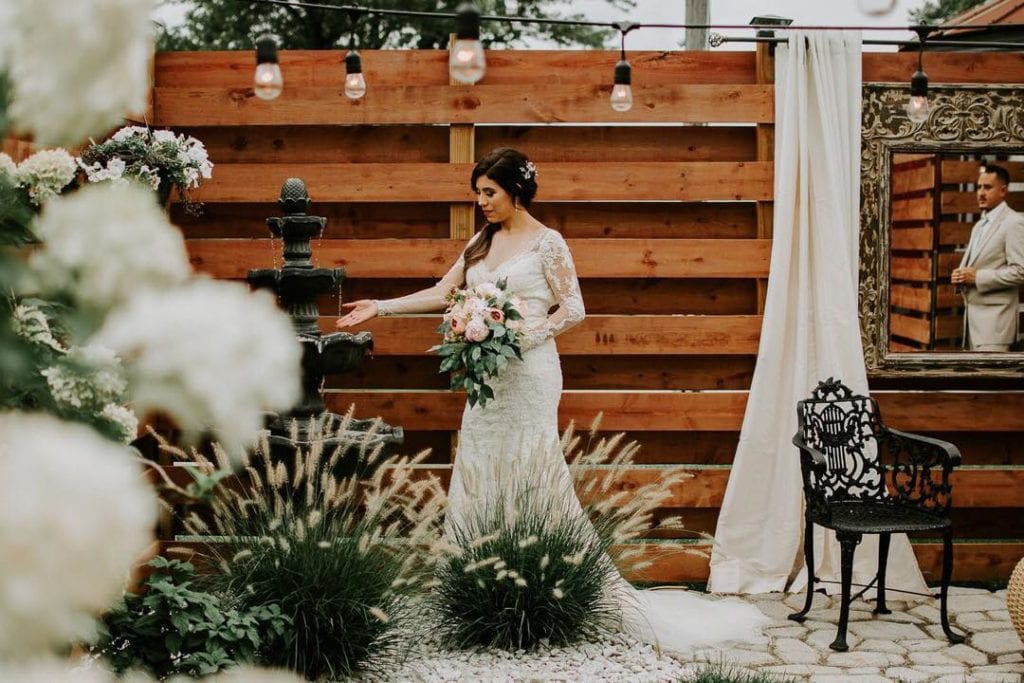 9. Nothing cookie cutter: no bride dreams of having their ceremony and reception look identical to the last 50 brides that got married at a specific location. The beauty of an outdoor venue is you can customize the space to whatever you desire.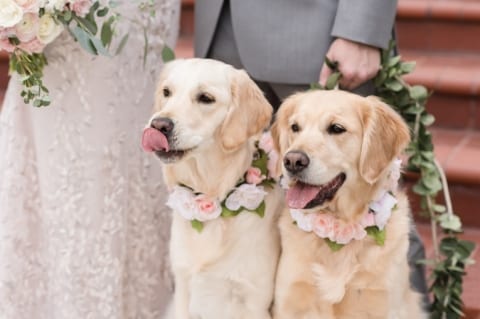 10. Pet Friendly: every season we are met with many pet lovers inquiring about bringing their fury friends. We love owning an outdoor venue because the answer is "Yes, yes please!"
Harpors Vineyard is located just South of Des Moines, IA. The venue is on a large secluded acreage featuring a historic building, outdoor ponds, trees and vineyards. Started in 2015, the goal was to make this space an Outdoor Oasis for Midwest couples looking to share an incredible day with their family and friends.
Each year we have the privilege of hosting some of the greatest events on the Planet. We call ourselves "Outdoor Wonderful".
To setup your own private tour simply click here: Tour