Harpors Vineyard Wedding Details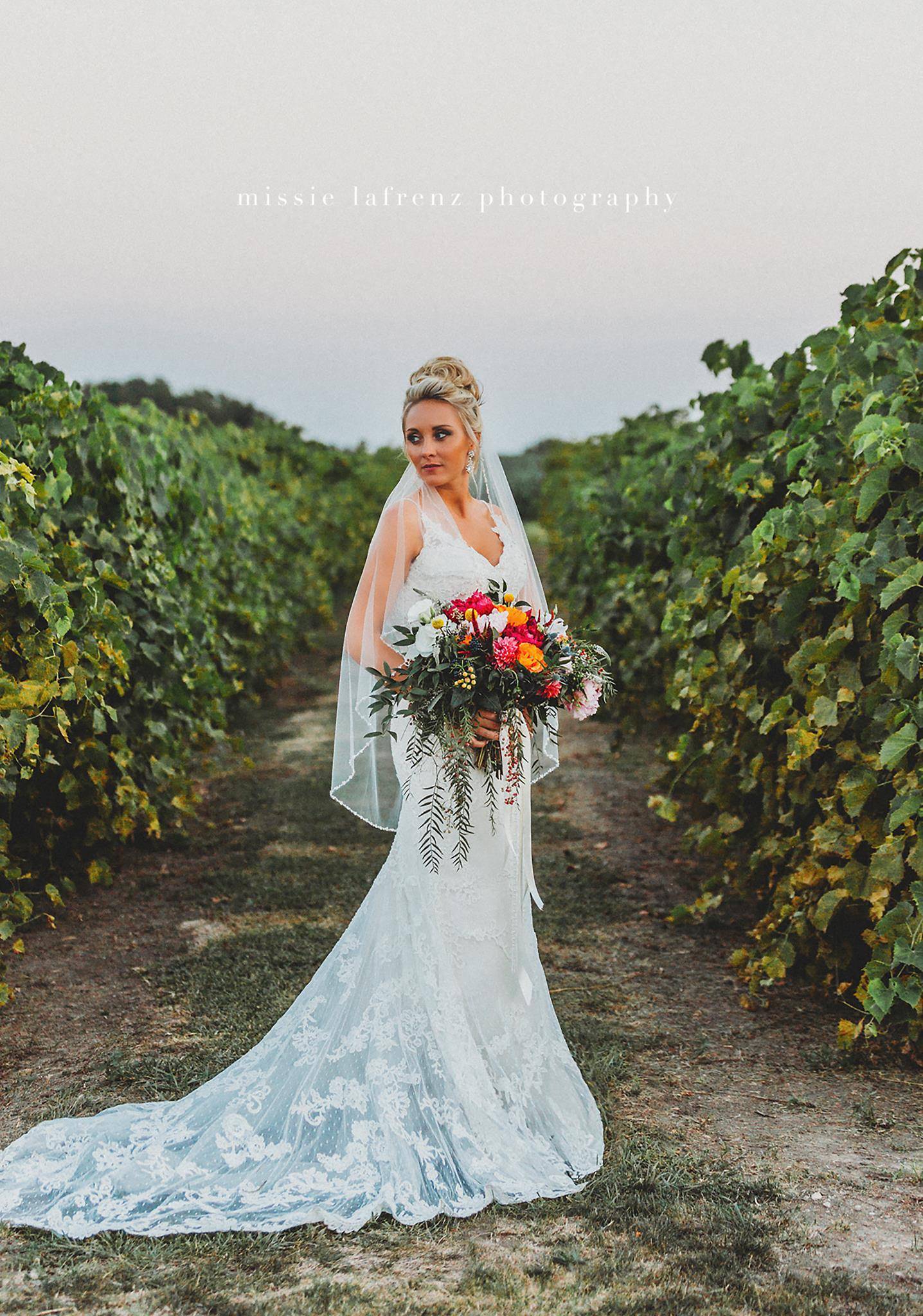 Planning and coordination: everyone gets overwhelmed when planning a wedding. So we offer wedding coordination, online planning, or wedding planning services to make your day go perfect. Your guests will be blown away, while you enjoy stress-free planning.
"Harpors was amazing and made our day perfect! I cannot thank them enough for everything they did for my husband and me to make our day." -Alex J

"They were honest, straight-forward and punctual with all of their plans throughout the entire process; and the final product is now amazing and everything I had envisioned. If there was something of a concern or something I was wanting to do for my wedding, they were always very responsive and as accommodating as they could possibly be. When it came to the wedding day, the venue staff micromanaged all of the other vendors for me and once the ceremony began, I was never bothered with any behind the scenes questions or drama; and as a bride, I think is something I valued most on my special day. The professionalism was set to a high standard and they handled any situation at-hand with urgency and privacy, and only came to the bride and groom if it was something that affected us or we needed to be aware of. Perfect venue for dreams of a beautiful, outdoor, scenic wedding!" -Kaylee S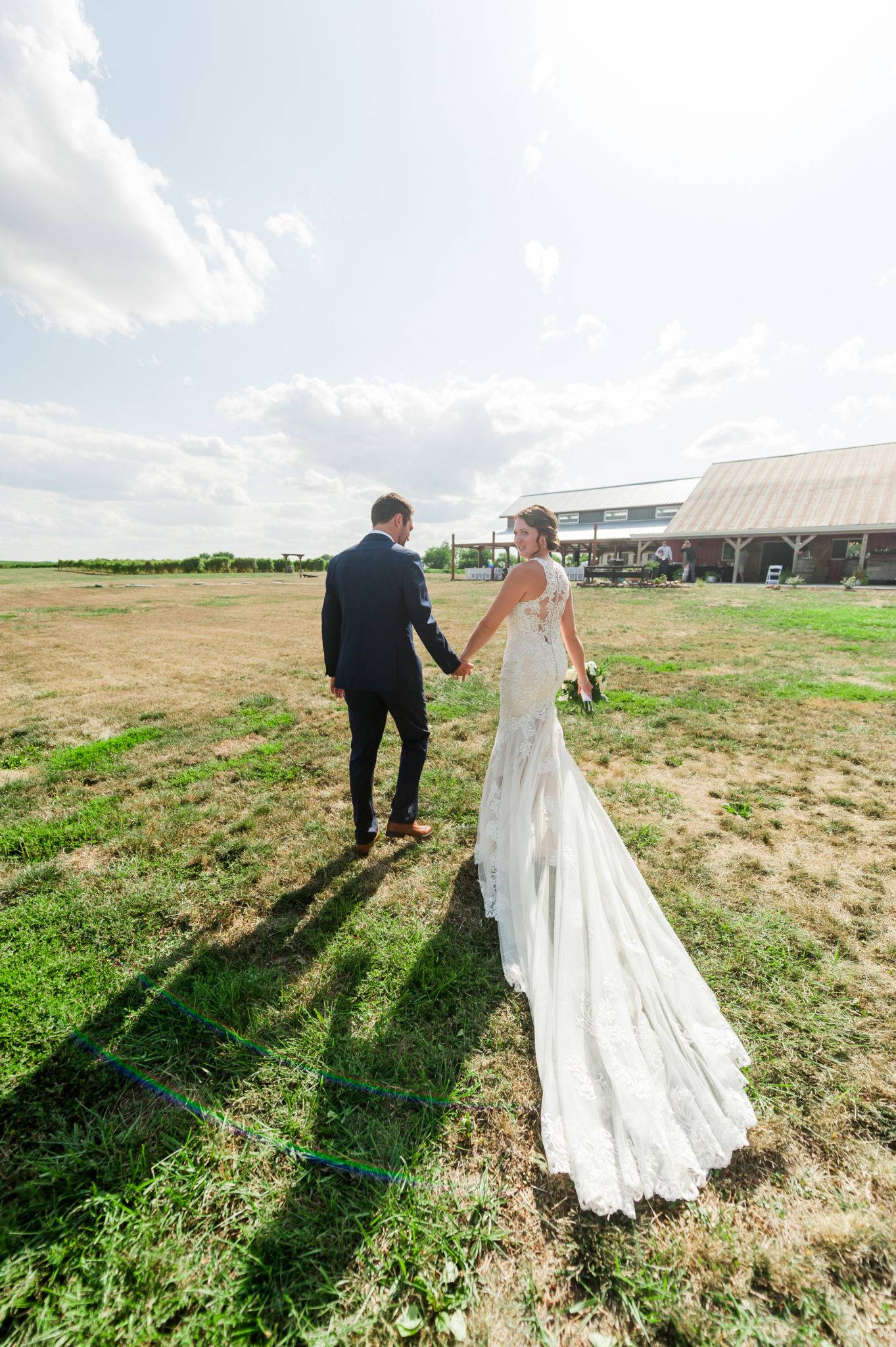 No fee guarantee: nobody wants to feel ripped off when dealing with a venue. That's why we removed service charges, credit card fees, and many other expenses venues charge. Our couples love our transparent prices and don't feel ripped off.
"Chelsie, Shay and Casey are wonderful to work with. They made us feel like we were really cared for – down to the personal touches like putting personal pictures of me and my family up in the bridal lounge to a video that captured some memories that will last a lifetime. I would highly recommend this venue to EVERYONE (but secretly just want to keep it to ourselves). They have no hidden fees and then venue is so beautiful! Harpor's Venue made our special day, a perfect day!" – Kasi J

"I can't say enough great things about Harpors Vineyard! My daughter's dream wedding was to be in a barn. We visited several in the Des Moines area but it wasn't until we visited Harpors Vineyard that she said…yes, this is it! The owners are absolutely amazing, the price has no extra hidden fees, and vineyard is beautiful! The owners are quick to respond to questions and are beyond accommodating." -Kelly S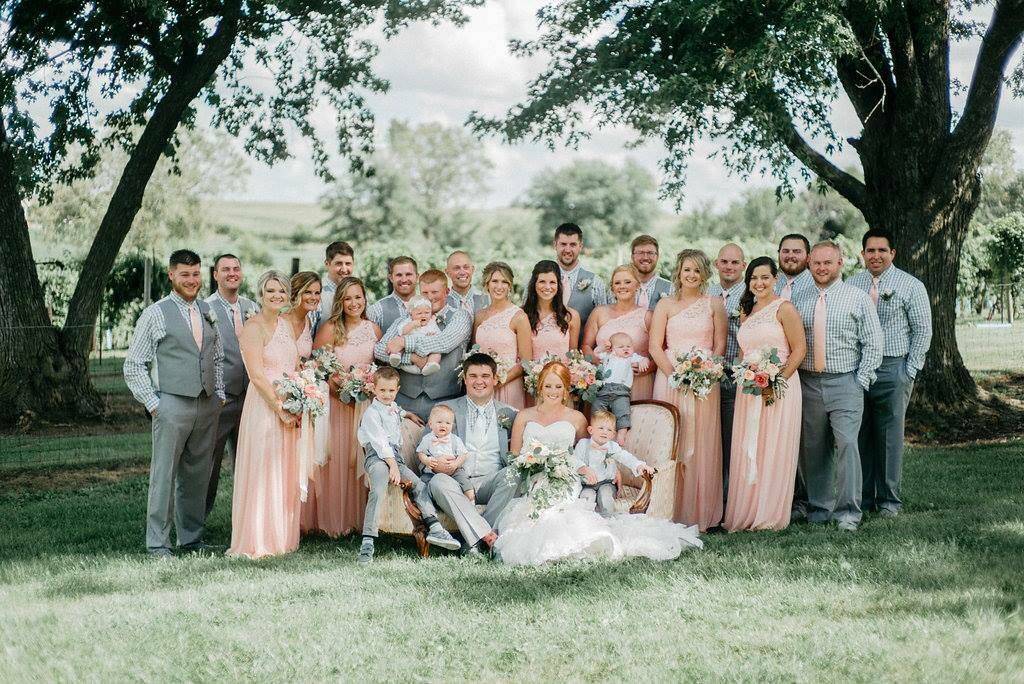 Exclusive outdoor experience: couples want to impress their guests and avoid feeling like a cookie-cutter wedding. We work with you to utilize 6 landscaped acres, a covered deck, historic barn, a private bridal courtyard, a grooms lounge converted from a grain bin, and two vineyards when planning your special day. You're wedding will be the event of the season!
"We enjoyed every minute of our day! The staff at Harpor's kept things organized and handled all the details so we were stress free. This is a beautiful facility! Shay, Chelsie and Casey were great to work with and made us feel at home. Both sides of our families had to travel and we received numerous comments on how great the venue was. Harpor's, thank you so much for making this day the best day of our lives!"- Colin and Kelsey

"Harpors Vineyard was a phenomenal choice. If you are considering an outdoor venue, it is definitely worth it! The venue, the owners, the staff, and Casey the coordinator were absolutely amazing! They made the planning, prep, and execution seamlessly easy, and went above and beyond to help with whatever you need. They all did a great job of taking any and all stress they could off the bride the days leading up to and of the wedding which really contributed to the whole experience and made it truly unforgettable. We couldn't have asked for anything better and we will remember our experience here forever and always recommend it to anyone who asks. Once in a lifetime kind of day! Thank you Harpors Vineyard!" – Ashley A.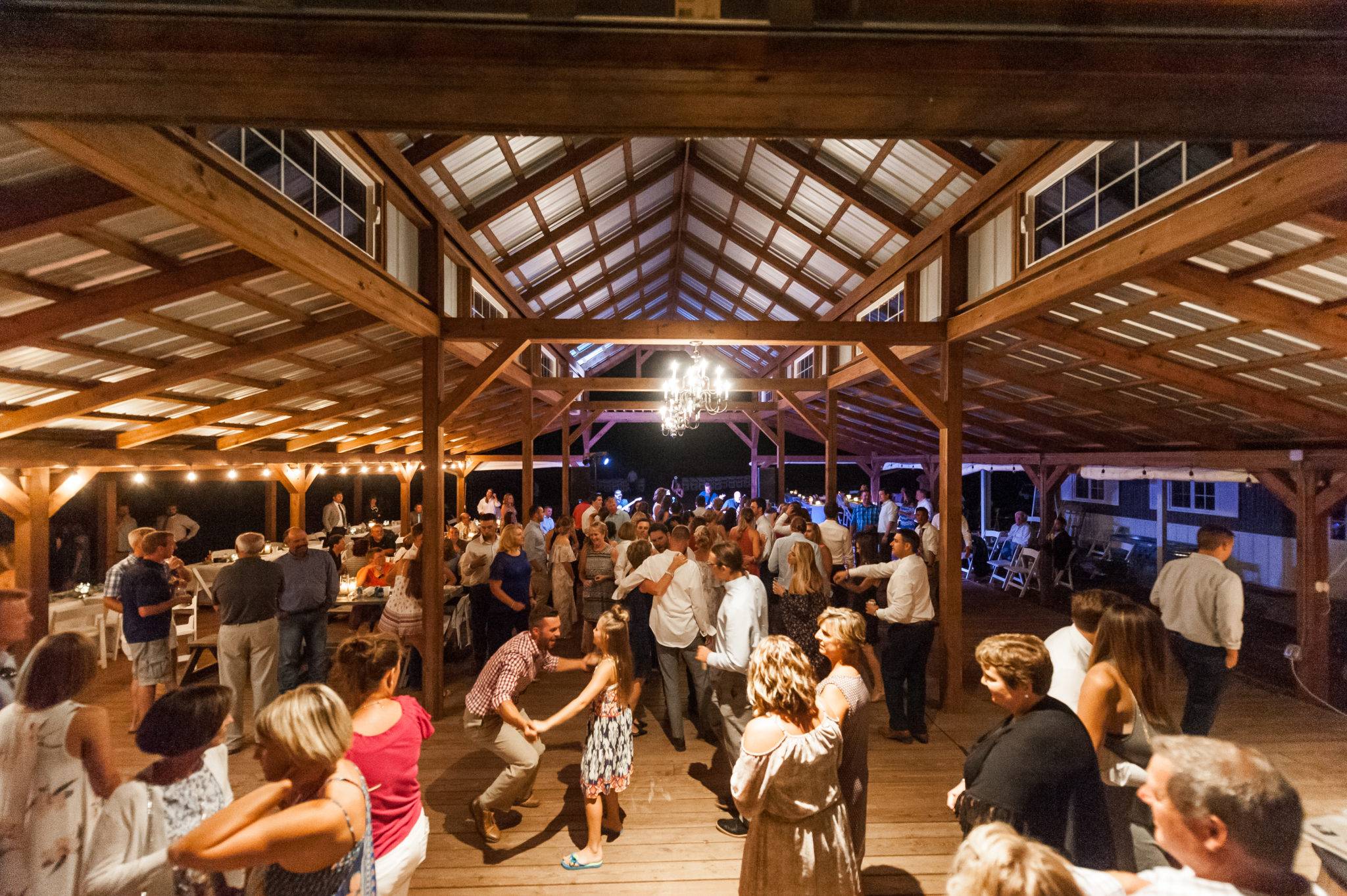 More flexibility, less restrictions: people hate when their favorite vendors or ideas are squashed by restrictions and limited options with space. We pride ourselves on figuring out solutions and avoiding restrictions. When you have an idea, we can help make it happen.
"I simply cannot say enough to make this review truly reflect how amazing this venue is. Their attention to the small stuff will make you feel like you're the only couple they are serving. Please consider Harpor's for your big day!" – Jessie M

"They made sure things went smoothly from start to finish, it really brought the stress of so much going on down. Anything you could possibly think of they are already two steps ahead and taking care of you. You will not be disappointed with the staff!!" -Brooke K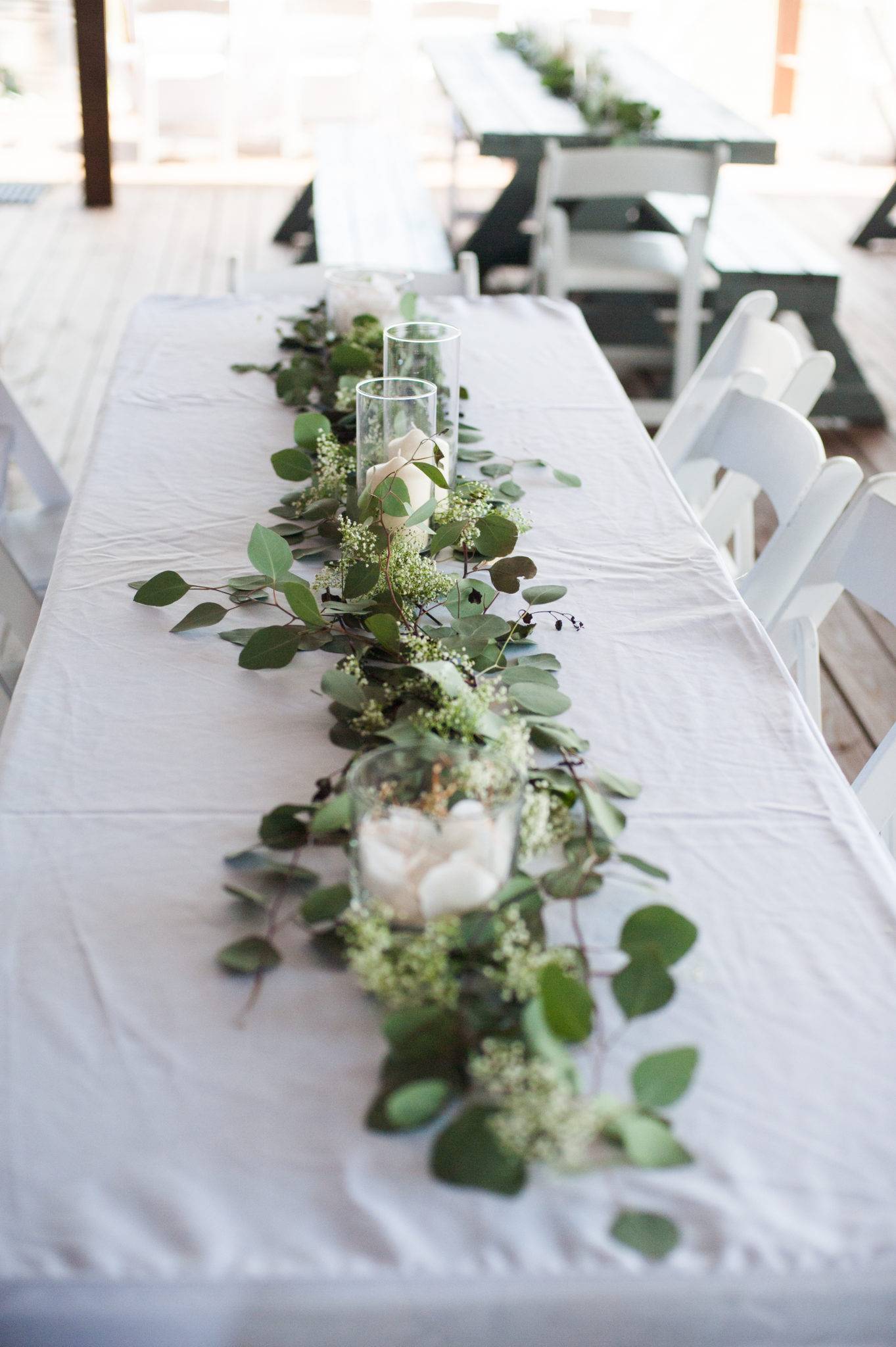 Chairs, linens and tables included: nobody want's to get stuck renting tables and chairs, or buying and cleaning linens. We provide enough chairs, white linens, and tables to seat up to 700 guests. We handle setup and cleanup, while you keep dancing.
"Harpors Vineyard is a jem!!! We are beyond pleased with our overall experience, and our wedding day could have not been more perfect. Harpors went above and beyond our requests and needs. Staff members were kind, understanding, and very easy to work with. They made planning a breeze from start to finish!!!" -Nicole

"Harpors is a dream wedding venue!! Our wedding was everything we dreamed of and more, whatever we wanted or needed they were there to help us, through our entire planning process we were welcome to do whatever we needed to do and come back to check everything out and test decor ideas! On our big day they were just AMAZING!! Everyone was helping wipe down chairs for guest after it rained and it just felt like family! Any questions we have they answered, any concerns addressed and they are constantly striving to make things better.. Even tho I think it is absolutley perfect! Chelsie, Shay and Casey are incredible!! Definitely meant to do this!! Thank you for EVERYTHING guys!!!" -Erin V
We  include all setup of your tables and chairs as well as the tear down
Your family enjoys every moment of your event, and you don't get stuck with cleaning fees
Bar and Layout Staff Provided
You enjoy the planning process, we handle the stress and execution of the setup of your tables and chairs for both your ceremony and reception
Insurance fees included
You don't need to hunt down and pay for insurance for your event, we handle the details and the expense
Tables, chairs and white linens
No need to rent them, we have seating inventory for up to 700 guests